Roof Inspection
Evaluate for Roof repair or replacement
How much life is left in my roof? Do I need to repair or replace my roof at this stage? These are questions we can help you answer. We offer free roof inspections to evaluate whether repair or replacement is the right fit for your roof.
Roof Replacement
Roof Repair
Evaluate your roof for Repair or Replacement
Roof Inspections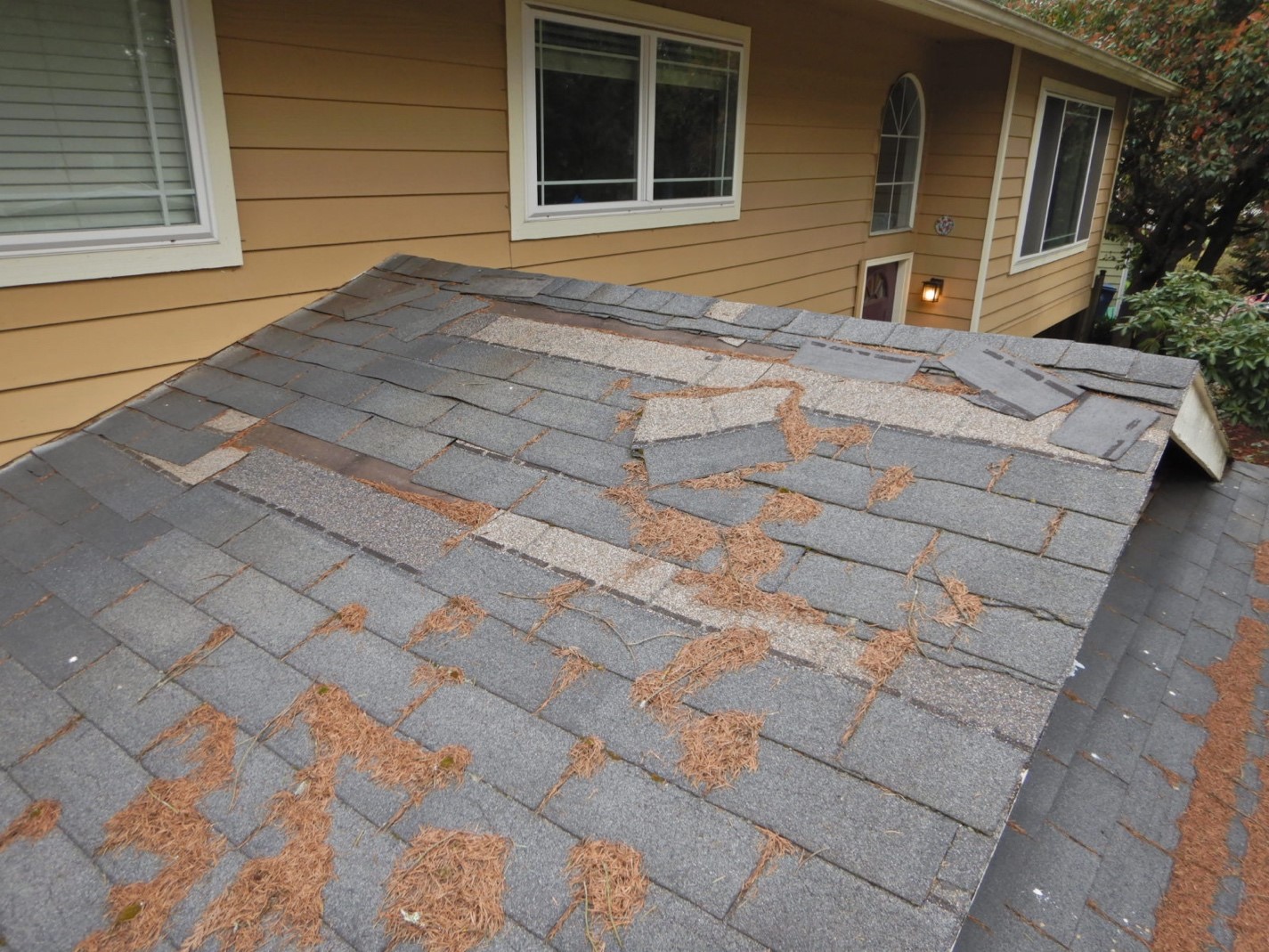 Wind Damage
As a roof wears out, shingles lose the ability to stand up to the wind.  If you see this happening in more than one area, the roof may need to be replaced.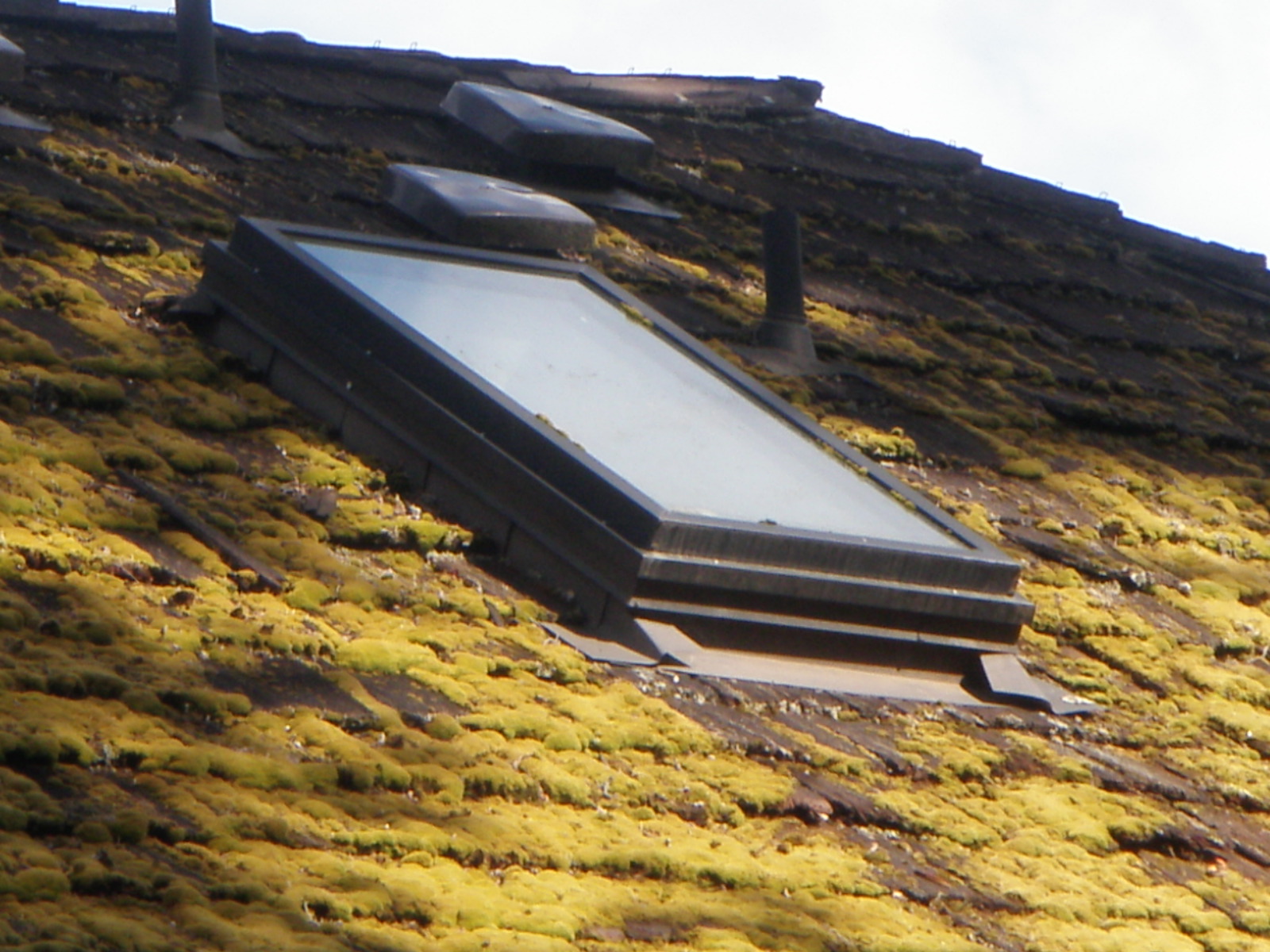 Roof Maintenance
The purpose of roof maintenance is to protect your investment and prolong the life of your roof.  Annual maintenance helps keep your roof looking good and performing like it should, while eliminating costly damages to your home in the future. Cornerstone Roofing can provide an annual roof maintenance contract specifically designed for your home.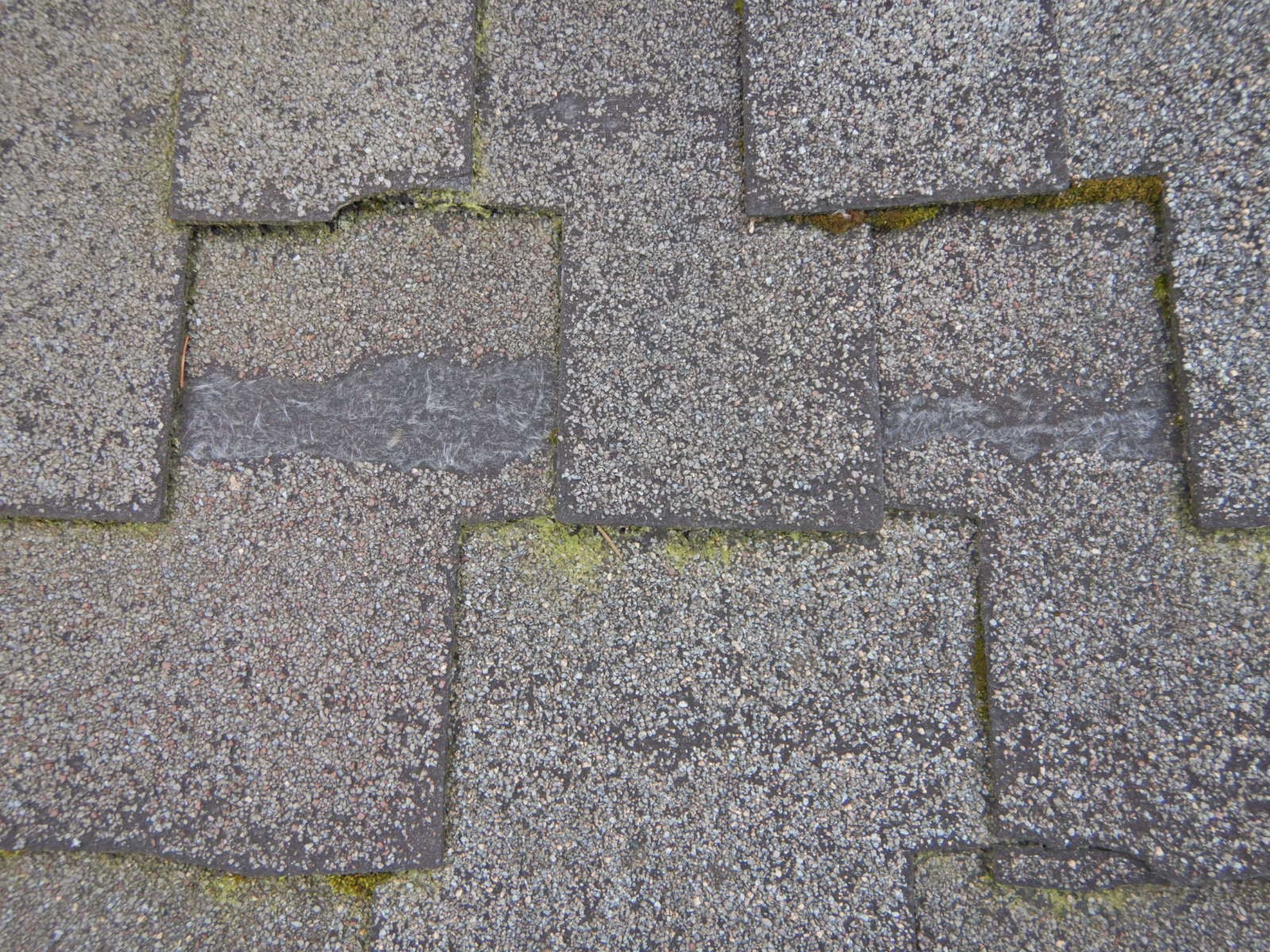 Remaining Life
When we inspect your roof, we look at many factors to determine how much remaining life is left.  One factor is how much of the granular surface has come off the roof.  Granules provide color for aesthetics and also protection from UV rays.  When the surface comes off (during the natural progression of roof aging), the underlying asphalt layer is exposed to the sun.  The asphalt layer is the water protection for your roof and when this layer is compromised, the roof is in need of replacement.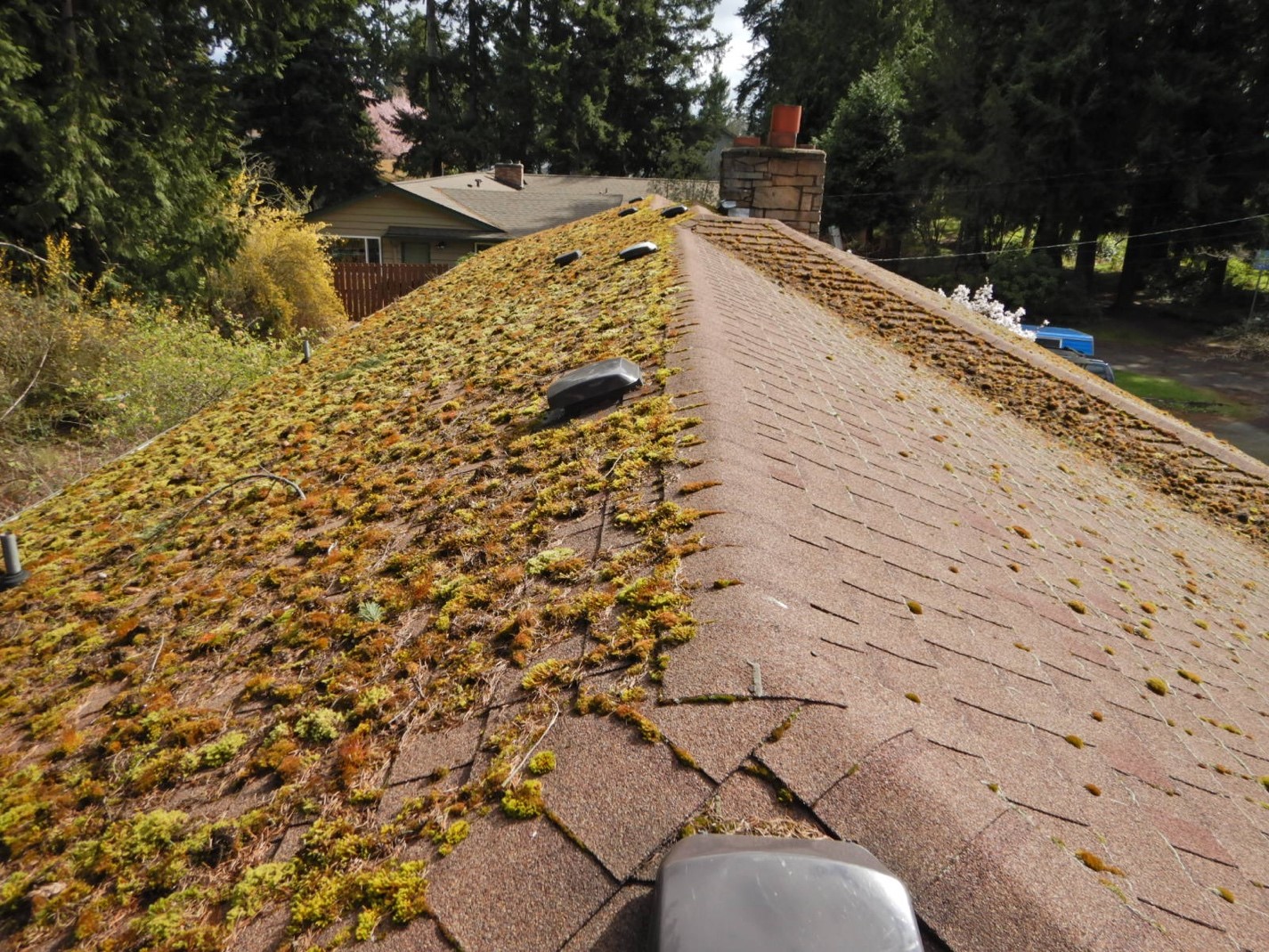 Moss
Keeping debris off your roof will slow moss growth and prolong the life of your roof.  Annual maintenance programs are available for our Re-Roof clients.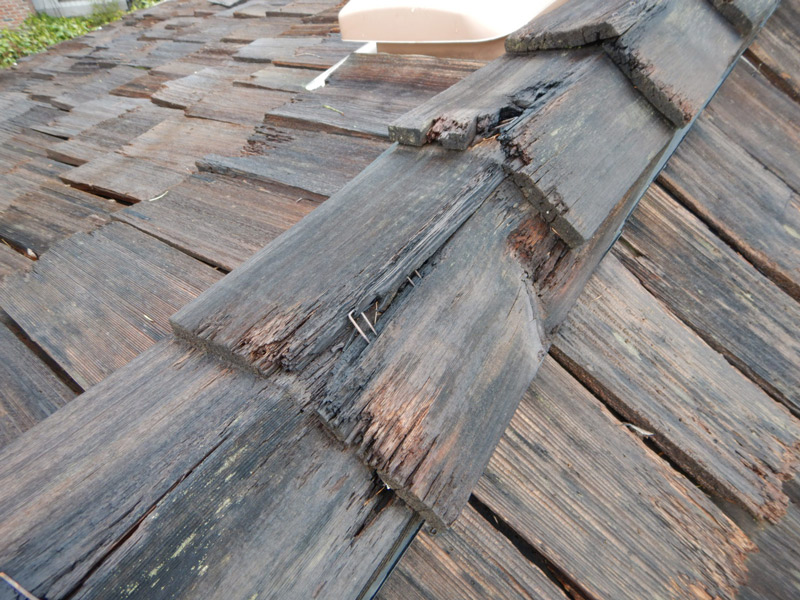 Roof Evaluation
As a Cedar Shake roof ages, the shakes will crack, rot, and become more susceptible to wind damage. Once the asphalt saturated shake liner becomes exposed, the wind, rain, and sun will quickly break it down and lead to eventual leaks. Cracked, rotted, loose or missing shakes are a good indication the roof is nearing the end of its life.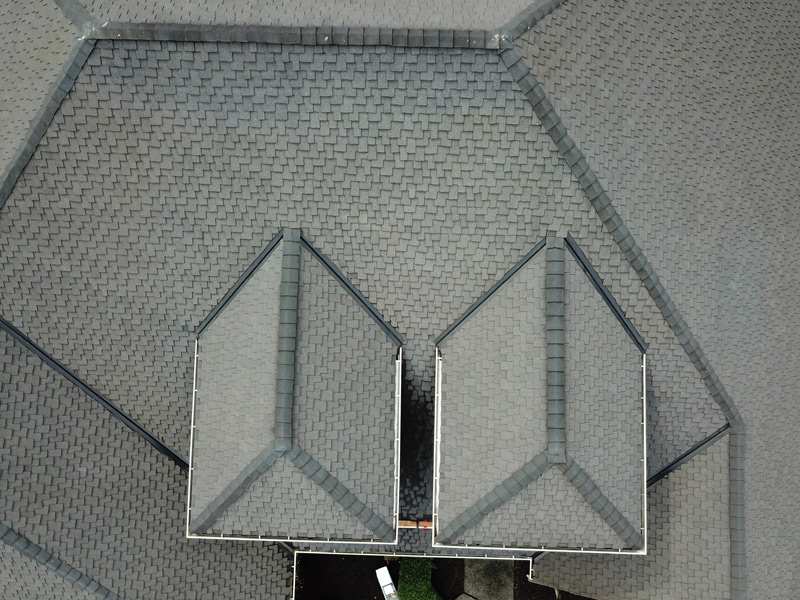 Real Estate Services
Cornerstone Roofing provides inspection services during the sale or purchase of your home, including payments from escrow, certification, inspection report services, and roof cleaning.
"Cornerstone Roofing had the best customer service, hands down from the first timely return phone call to the end. In the heart of the Summer, we were able to get on their schedule quickly. Their company's employees were friendly and careful with their tear down of the old roof. Several Cornerstone Roofing trucks drove by on a regular basis to check on the progress and were very attentive. Hands down it was the best and most professional estimate that we've experienced as a business that has had work done as were are an older building. We would recommend them again to anyone , thank you guys!" – Google 5 Star Review
"You are great to work with. Your Sales Estimator and Project Manager were both prompt, professional, and responsive. The roofing crew was polite, friendly, and efficient. Thank you for quality work and good business practices."
"Before the roof was installed, you provided me with a free tarp to help my leaking roof! Excellent customer service by your estimator Dave. Your installers doing the roof are very hard workers. "
Experienced & Reputable
Installing Composite/ Asphalt Shingle roofs since 1996. We have been recognized as one of the Puget Sound's top rated roofers.
Licensed, Bonded, Insured
Cornerstone has operated under the same license for nearly three decades. License # CORNERI011CM.
Fair Pricing Plus Financing Available
Cornerstone's experienced estimators are accurate and detailed. We offer No Payments and No Interest for 12 months (OAC).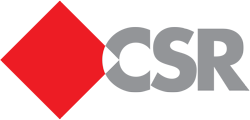 Cornerstone Roofing, Inc.
QUALITY WORKMANSHIP YOU CAN TRUST
Serving King and Snohomish Counties
SINCE 1996