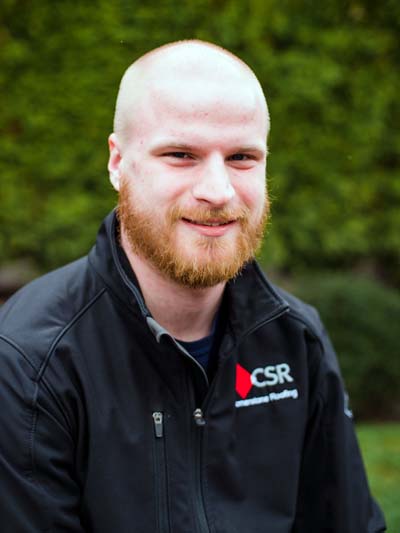 JACK SULLIVAN
HEALTH & SAFETY OFFICER
Jack Sullivan is Cornerstone's Health & Safety Officer. He trains each of the crews and ensures that all jobs are carried out in a safe manner, with a particular focus on accident prevention.
Jack's completed course training through the Department of Labor & Industries and the Building Industry Association of Washington include Walk Around Safety Inspections, Fall Protection in Construction, Job Site Safety Setup, Accident Investigation, Claims Management, Stay at Work, and Return to Work.
Jack is currently earning his Bachelor of Science in Occupational Safety & Health Degree through Columbia Southern University. 
Authorized by the Building Industry Association of Washington and the Master Builders Association of King and Snohomish Counties, Jack is a Certified Fall Protection Competent Person.
Jack comes to us from another industry where safety is paramount, having spent two years as a pharmacy tech in a well-known local company. He is certified in CPR, AED, and First Aid.
Jack, his wife, and their two daughters live in Arlington. 
"The crew displayed a conscious attitude and dedication to doing the job in a professional manner. The additional personnel for Safety, production management, clean up and final punch list items was a big difference. It made customer satisfaction a meaningful term."
"I am very happy with the work Cornerstone did to make our house a sounder and more beautiful structure. The crew was wonderful and I was pleased with the regular communication and their attention to detail, safety, and cleanup. A timely and thorough quote."
"The entire crew at Cornerstone were wonderful! From the front office, the workers who did our roof, the Safety Supervisor and the Project Supervisor, all our needs were met. Thanks for a job well done."