CertainTeed SELECT ShingleMaster Tenured Member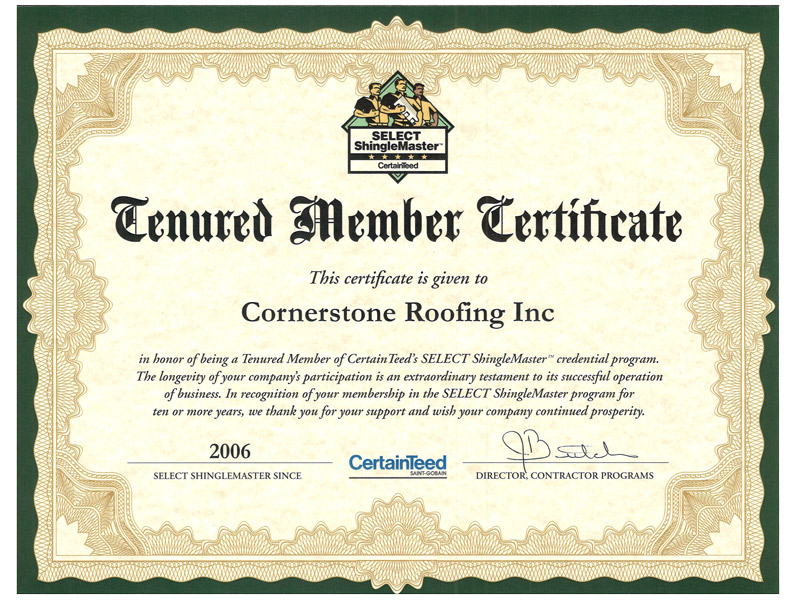 Our CertainTeed Roofing Territory Manager just made Cornerstone Roofing, Inc.'s Friday: "In recognition of the fact that your company has held the CertainTeed SELECT ShingleMaster credential for ten years, please accept the custom-made Certificate and Brass Plate which acknowledge your exceptional status as a Tenured Member. Your company is one of very few in the U.S. and Canada that has achieved this distinction so you can be proud that you are a member of an exclusive group. Operating a business successfully year after year is no easy feat, therefore you Tenured Member title is a testament to your company's accomplishments and longevity." – CertainTeed.
We are so proud to have maintained the SELECT ShingleMaster credential for over ten years and honored to have received the Tenured Member status! Thank you CertainTeed!