Residential Construction Deemed Essential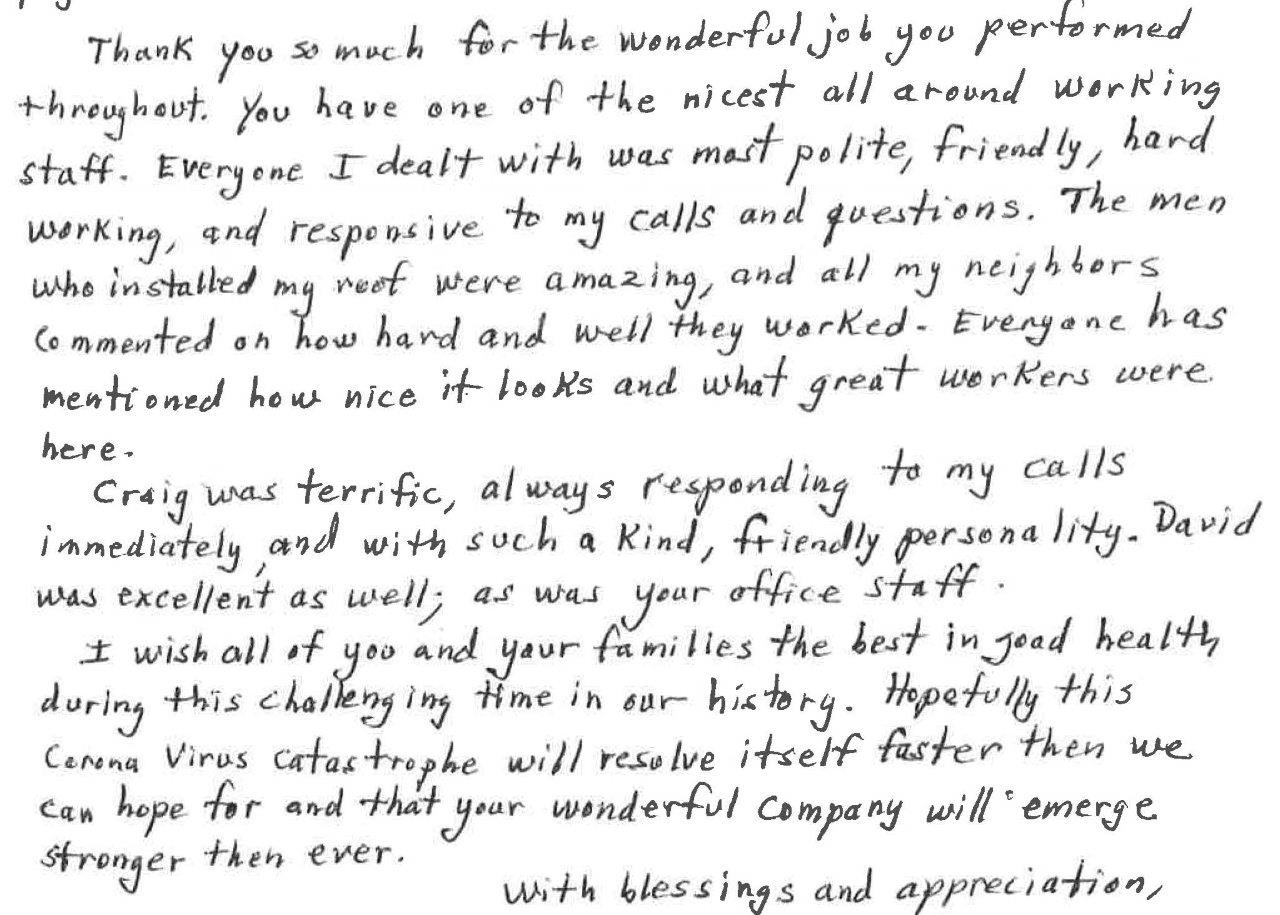 Residential Construction Deemed Essential: COVID-19 Update
We at Cornerstone Roofing, Inc. are so grateful for these incredibly kind messages our customers have been sending us during these unprecedented times. These letters from our Re-Roof customers in Mercer Island and Bellevue mean the world to our team.
Since residential construction was deemed essential again, we are so thankful to be able to install roofs and help our repair customers at this time. We are taking all of the necessary safety precautions and following all of the various phase protocols and requirements provided by the state.
Contact us at 425-485-0111 for a free roof estimate, or fill out our free estimate request form here.
We hope everyone is staying safe and healthy during this time!
Letter from one of our Re-Roof customers in Bellevue, Washington where we installed a new CertainTeed NorthGate Max Def Moire Black asphalt shingle roof on their home in March 2020. We completed their 4-day job the day before the governor's shutdown: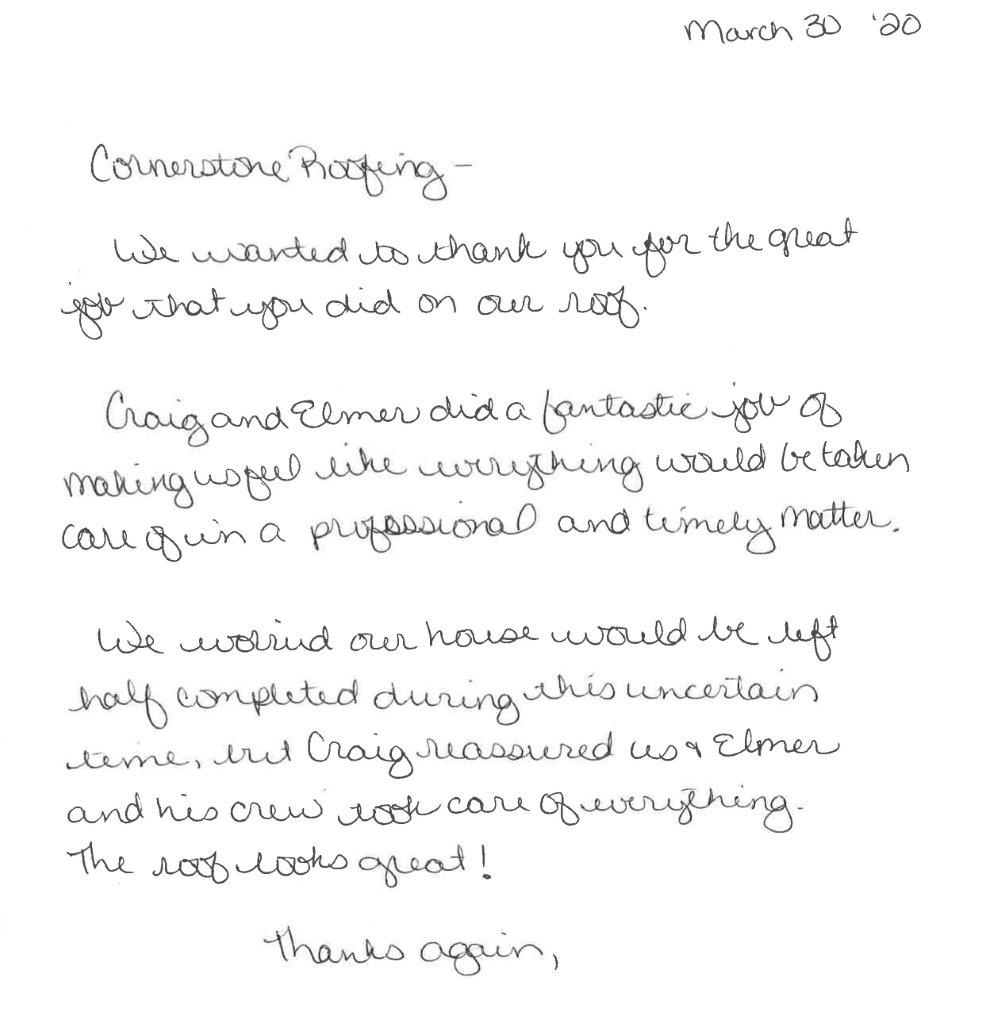 Thank you note from one of Re-Roof customers in Bellevue, Washington who we installed a new CertainTeed Presidential Shadow Gray composite shingle roof on their home in March 2020. Their 3-day job was completed and quality checked the week prior to the stay at home order going into place: