Flashback Friday: Cornerstone Roofing in KOMO News Segment on Best Roofing Contractors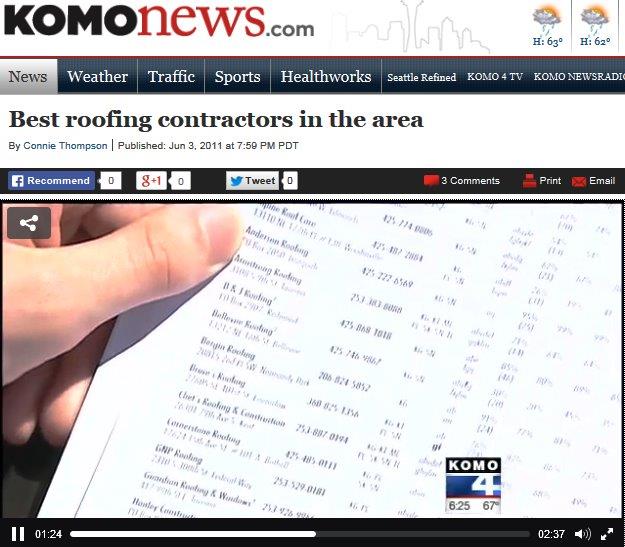 Flashback Friday to 2011 when KOMO News listed Cornerstone Roofing, Inc. in their television segment on Best Roofing Contractors in the area. Check out the TV clip here.
In the 2011 segment, Cornerstone Roofing is listed in Puget Sound Consumers' CHECKBOOK Magazine's article as a "Top Rating for Quality" Roofing Contractor around minute 1:24 of the segment.

Additionally, check out our 2014 Feature here where KOMO filmed at our job site and featured Cornerstone Roofing as their Top Roofer in their segment.
#roofing #cornerstoneroofing #LIVEonKOMO #flashbackfriday #ff #KOMONews #KOMOTV #KOMO4