Professional Roofers Advisory Council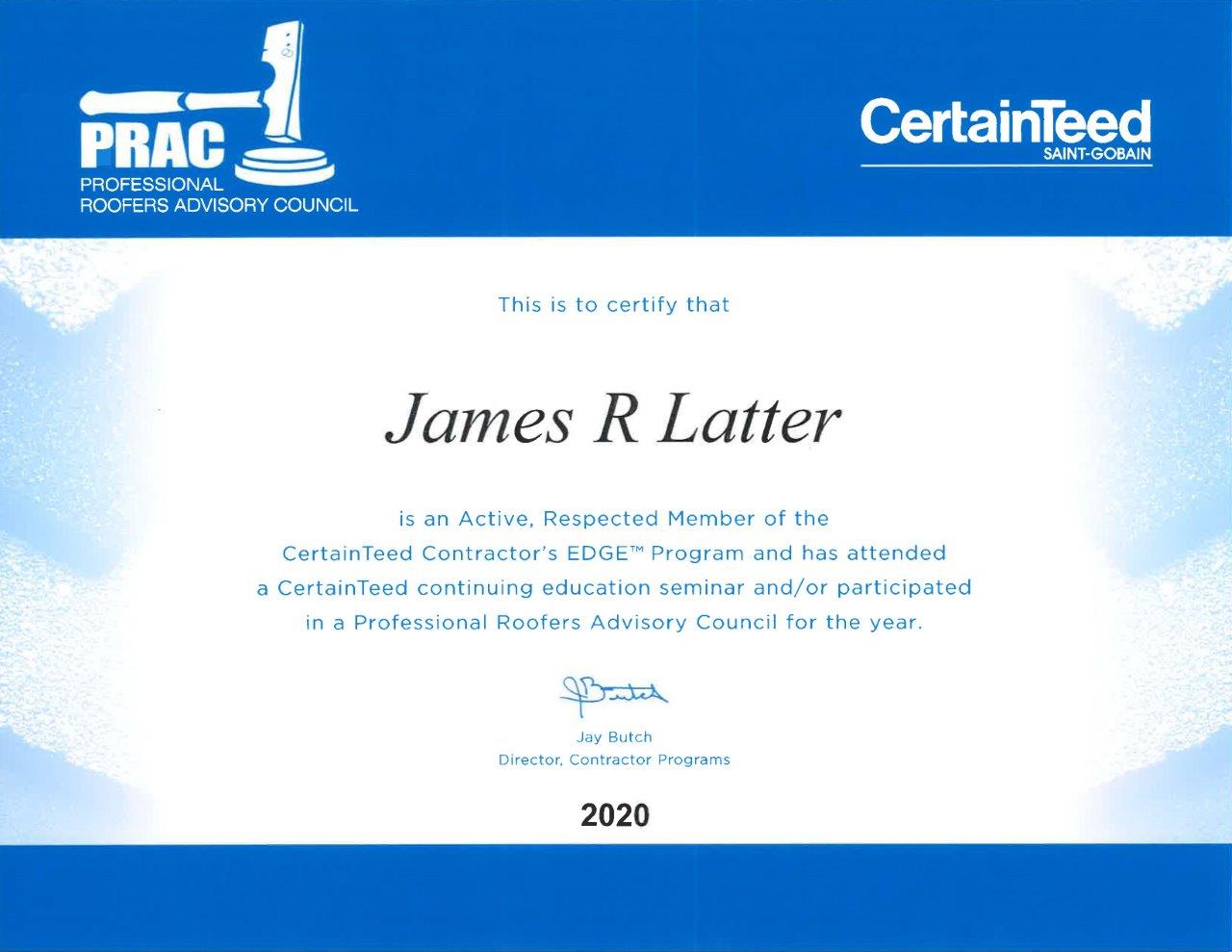 Cornerstone Roofing Owner James Latter attended CertainTeed's members only 2020 Professional Roofers Advisory Council business meeting on January 29th, 2020. James received a certificate to commemorate his participation:
"James R. Latter is an Active, Respected Member of the CertainTeed Contractor's EDGE™ Program and has attended a CertainTeed continuing education seminar and/or participated in a Professional Roofers Advisory Council for the year." – Jay Butch, Director, Contractor Programs.
The meeting covers business operations, trends in the roofing industry, safety, compliance, asphalt shingle roofing products, and more. In attendance was Jay Butch, Director of Contractor Programs for CertainTeed Roofing for over 20 years, and Mark Ivers, CertainTeed Territory Manager for over 15 years.
It was an honor for Cornerstone Roofing, Inc. to be invited again to participate in CertainTeed Roofing's Professional Roofer Advisory Council (PRAC) Meeting in Washington. "The PRAC is composed of a select group of experienced and respected professional roofing contractors chosen based on their record of achievement and expertise in the industry. Professional Roofer Advisory Council (PRAC) meetings play an important role in our efforts to manufacture high quality products and delivery meaningful business support to contractors." – CertainTeed.