CertainTeed Professional Roofing Advisory Council Meeting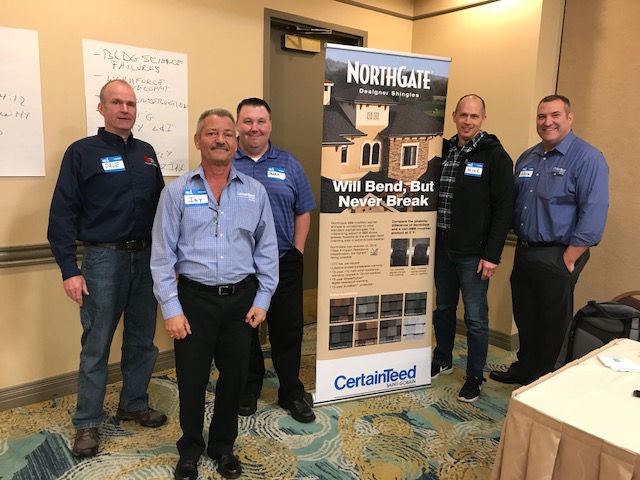 It was an honor for Cornerstone Roofing, Inc. to be invited to participate in CertainTeed Roofing's Professional Roofer Advisory Council (PRAC) Meeting today in Washington. "The PRAC is composed of a select group of experienced and respected professional roofing contractors chosen based on their record of achievement and expertise in the industry." – CertainTeed. We got to discuss business operations, trends and products in the roofing industry, and more. Thank you CertainTeed for having us!
Pictured above from left to right: Cornerstone Roofing Estimator Dave Lundeen; Jay Butch, Director of Contractor Programs for CertainTeed Roofing for 20 years; Mark Ivers, CertainTeed Territory Manager for 15 years; Cornerstone Roofing Estimator Mike Leary; and Greg Palandrani, NW Region Sales Manager at CertainTeed Corporation for 25 years.