Cornerstone Roofing celebrates 20 years in business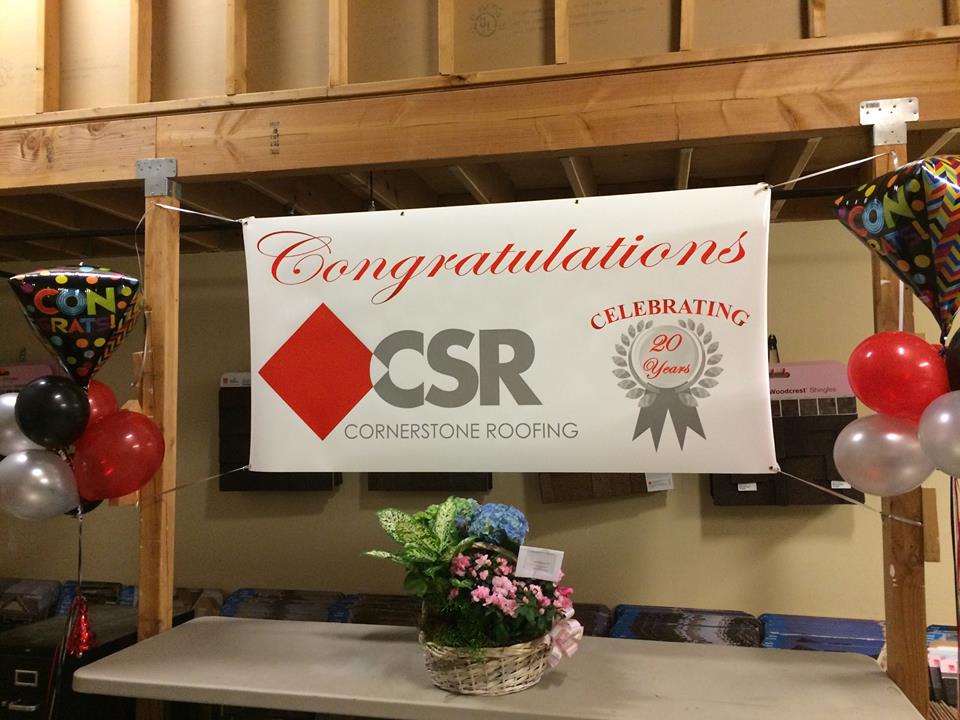 Cornerstone Roofing, Inc.
 celebrated 20 years in business this past Sunday, February 28th, 2016! Thank you to all of our past and present employees who have made Cornerstone Roofing what it is today! We are thankful for the leadership and integrity of our Owner James Latter and CEO Bill Sullivan. We are so blessed to have been serving King and Snohomish Counties since 1996. We look forward to helping with your roof replacement and repair needs for many years to come!