Cornerstone Roofing Project Featured in CertainTeed's Contractor's EDGE Quarterly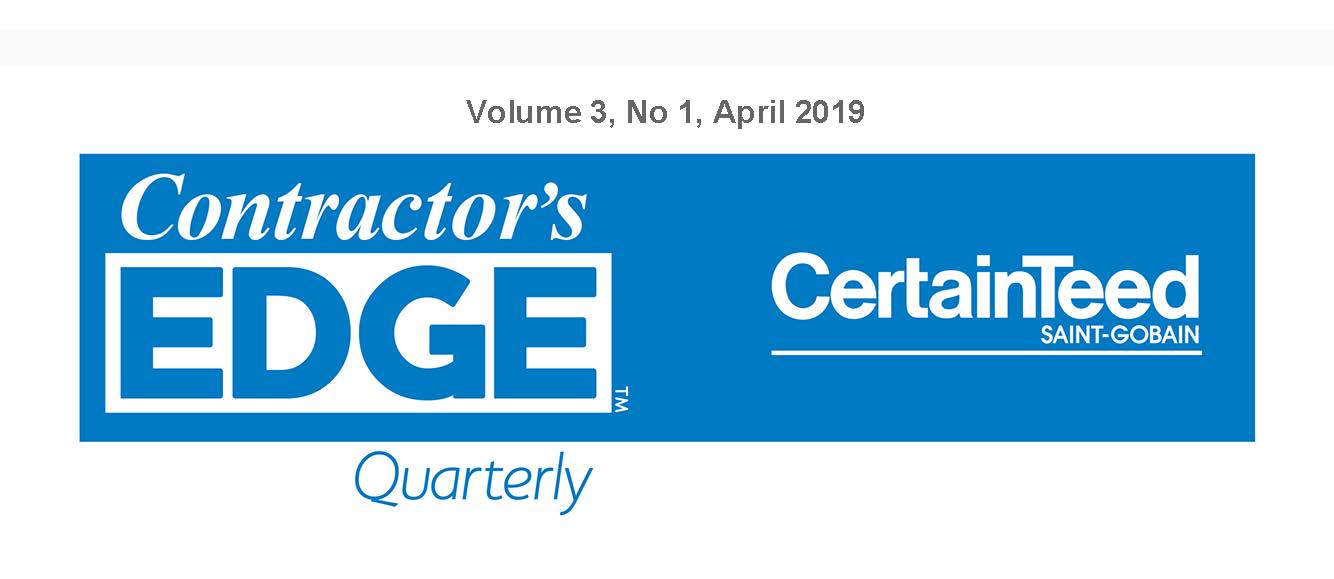 Cornerstone Roofing is honored to have our Roof Replacement project featured in the "Contractor Spotlight" section of CertainTeed's Contractor's EDGE Quarterly (volume 3, No 1, April 2019). CertainTeed featured our CertainTeed Presidential TL Aged Bark roof we installed on this Sammamish, Washington home. Contractor's EDGE Quarterly is sent to over ten thousand of our colleagues across North America! CertainTeed Roofing shared about us as a company, along with the details of the project (see below): 
Contractor: James Latter of Cornerstone Roofing, Inc. located in Bothell, Washington. CertainTeed SELECT ShingleMaster since 2006 (Tenured Member). Cornerstone Roofing is currently #1 in Washington State (2018, 2017, 2016) and #17 in the country for 5-Star SureStart Plus extended warranty jobs (2018). CertainTeed Customer TrackRecord Platinum and Diamond Approval Rating Awards for 2018, 2017, 2016, 2015, and 2014. 
Roof System: Cornerstone Roofing replaced the Cedar Shake roof on this home in Sammamish, Washington with 44.5 squares of CertainTeed Presidential TL in Aged Bark, installed using hot-dipped galvanized nails; CertainTeed WinterGuard waterproofing
underlayment around all protrusions; Diamond Deck Synthetic underlayment; Swiftstart Starter and double layer Presidential Starter in Aged Bark; CertainTeed baffled 9" filtered Ridge Vent at horizontal ridges for ventilation upgrade; CertainTeed Mountain Ridge; CertainTeed 5-Star SureStart PLUS extended warranty. 
Thank you, CertainTeed Roofing!